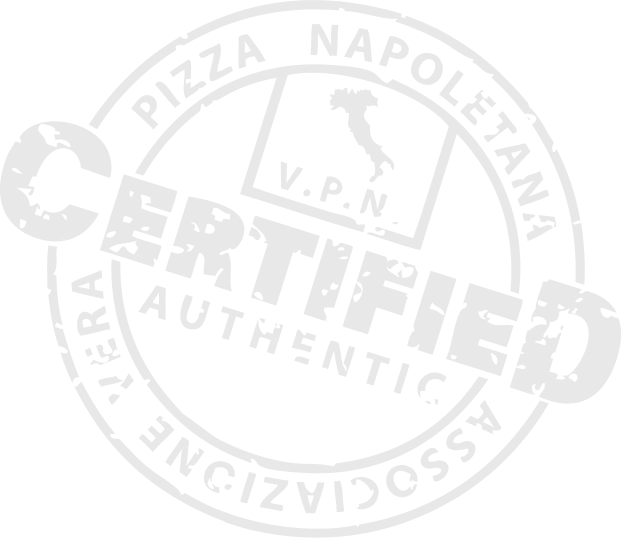 Flatbread is an upbeat Neapolitan pizzeria and wine bar specializing in serving authentic wood-fired Neapolitan pizza certified by the Associazione Verace Pizza Napoletana (VPN) of Naples, Italy. We strictly adhere to the regulations set forth not only by the VPN, but by long-standing tradition.
Our name is derived from 16th century Naples when a Gallete flatbread was first referred to as a pizza. A dish of the poor people, it was sold in the street yet was not considered appropriate to be called "a recipe of the kitchen". Before the 17th century, the pizza was covered only with red sauce and later replaced by oil, tomatoes (after Europeans came into contact with the Americas) or fish. In June 1889, to honor the Queen consort of Italy, Margherita of Savoy, the Neapolitan chef Raffaele Esposito created the "Pizza Margherita," a flatbread garnished with tomatoes, fresh whole milk mozzarella cheese, and basil, to represent the colors of the Italian flag.
The sequence through which flavored flatbreads of the ancient and medieval Mediterranean became the dish popularized in the 20th century is not fully understood, but what we do know is that we have a passion for honoring the tradition through which the Neapolitan pizza came to be and will strive to serve only the finest Neapolitan pizza that we can. Only a handful of pizzerias across the United States carry the esteemed VPN stamp of approval, which mandates using authentic, imported ingredients such as:
The Finest Milled Flour – We use Caputo Tipo "00" (type 00). The soft, well-hydrated, extensible dough will "spring" around the outside edge of the pizza (the "cornizione") in the wood burning oven providing the soft, silky texture reminiscent of the pizza of Naples.
San Marzano Tomatoes – Grown in the ash-rich volcanic soil in the shadow of Mt. Vesuvius.
Fresh Mozzarella – Only bufala mozzarella (water buffalo milk), or fior di latte (cow's milk) is permitted.
Herbs – Fresh basil is a required ingredient of the VPN Pizza.
Yeast – Only all-natural, fresh yeast is permitted.
Our certified Neapolitan pizza menu is complemented by additional creative pizzas, market fresh salads, fresh baked focaccia sandwiches, an extensive beverage program and an energetic, well-trained staff who have a passion for creating a memorable experience.